Save the tigers' wood in Ansbach!
Help us to keep our Sanctuary for Predators and Exotic Animals (SPEA)!
The 6.000 m2 sanctuary was established with the help of supporters and the hard work of many volunteers, and it is now to be sold. The asking price is more than a half million Euros, a prohibitive amount for our non-profit association – which does not receive any subsidies or public funds.
The only possibility to provide a permanent haven for these big cats is to find enough donors and supporters to buy the property outright. As these animals have only lived in captivity their entire lives, a sanctuary environment is the only way to ensure their survival. They would not be able to endure if reintroduced into the wild. Their fate would then be sealed.
Help secure the future of our animals; please donate a piece of the SPEA grounds!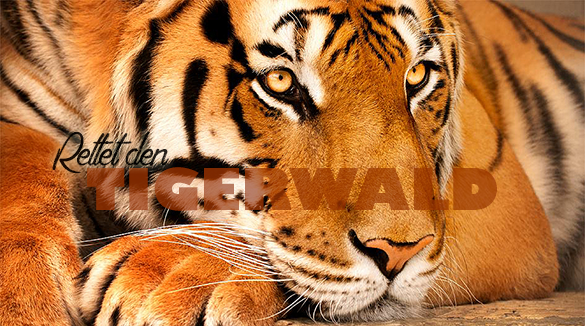 The Sanctuary for Predators and Exotic Animals (on this website often referred to as SPEA or Sanctuary) is a non-profit organization for cats of prey, primates and other exotic animals in need. Animals which were held illegally or badly have found a new home here with us. We are doing everything in our power to offer each animal the best possible home in accordance with their species-specific needs.
SPEA, which is organized as a non-profit association, was founded in 2007 and is supported by about 400 members (September 2021). All of our costs are not financed through public means or fonds, but rather through private donations, sponsorships and memberships. In the name of our animals, we thank you for every donation made.
The Sanctuary is a unique shelter in the German-speaking world, and often a last resort for the animals. At the moment we are taking care of 3 tigers, 2 lynxes, 1 serval, 1 genet cat, several ferrets and some other small animals.
Every first sunday of the month our shelter offers an Open House-Day.
If you should happen to be nearby, feel free pay us a visit in Ansbach (Bavaria, Germany). Our opening time is from 13.00 to 17.00.
Should you want to have a private tour through our grounds on any other day of the month/year, please arrange a date with us.
Where to find us:
We are located roughly 35 kilometers southwest of Nuremberg/Nürnberg.
Raubtier- und Exotenasyl e.V.
Leinmühlstraße 2
91522 Ansbach
Bavaria, Germany