… every single one of our sponsors, donators and volunteers, we're extremely grateful for the commitment of each and every one of you!.
We are also indebted to…
BUND DEUTSCHER TIERFREUNDE e.V.


(German association for friends of animals)
The "Bund deutscher Tierfreunde" (BDT) supports us through monthly donations and networking contacts within the non-profit organization web. The BDT stands for animal, nature and species protection.
Website of the BDT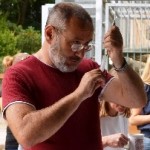 DR. vet. FRANK WITTMANN
Dr. vet. Wittmann is a full-time vet with a clinic of his own in Ansbach. Ever since the the SPEA was found he has helped us with his veterinary skills and even more so with his expert knowledge on cats of prey, which he acquired especially in order to care for our exotic animals. Never one to shy away from a new challenge revolving around his profesion, Dr. Wittman has mastered the art of vaccination administered via blowpipe.
SHADODEX – VERLAG DER SCHATTEN
The Verlag der Schatten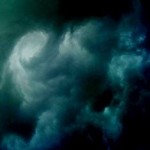 has been our official partner since 2017. The publisher supports us in various ways. One initiative is the donation of 1€ per sold book (which was sold through their homepage). They also help spreading the word by sending out flyers to their book-buyers and taking the flyers with them to conventions. Their biggest campaign yet is the children's book "Magischer Tigerwald" (magical tiger forest) which features a selection of stories about our animals.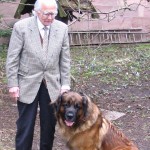 TIERSTIFTUNG DR. med. HARRY SCHANTIN
(Animal Foundation Dr. med. Harry Schantin)
The Tierstiftung Dr. med. Harry Schantin (Animal Foundation Dr. med. Harry Schantin) has reached out to and supported Franconian animal protection organizations for more than ten years. through his personal and financial commitment. We'd like to use this opportunity to thank you for the utterly generous donation in December 2012 without which our work during the winter whould've been a lot harder.
Lantmännen-Bozita

Bozita did a photography contest and a food campaign together with us. From every sold cat food pack "Little tigers help big tigers", 4ct were donated to our tigers.
Webseite of Bozita