Bozita supports us with the promotion "Little tigers help big tigers" and donates 4ct of each sold cat food package.
They also started a photography contest. Photograph your little tiger with a promotion package of the Bozita cat food and upload it to facebook.
Bozita will choose the best pictures and the winner will enjoy a very special weekend in Nuremberg.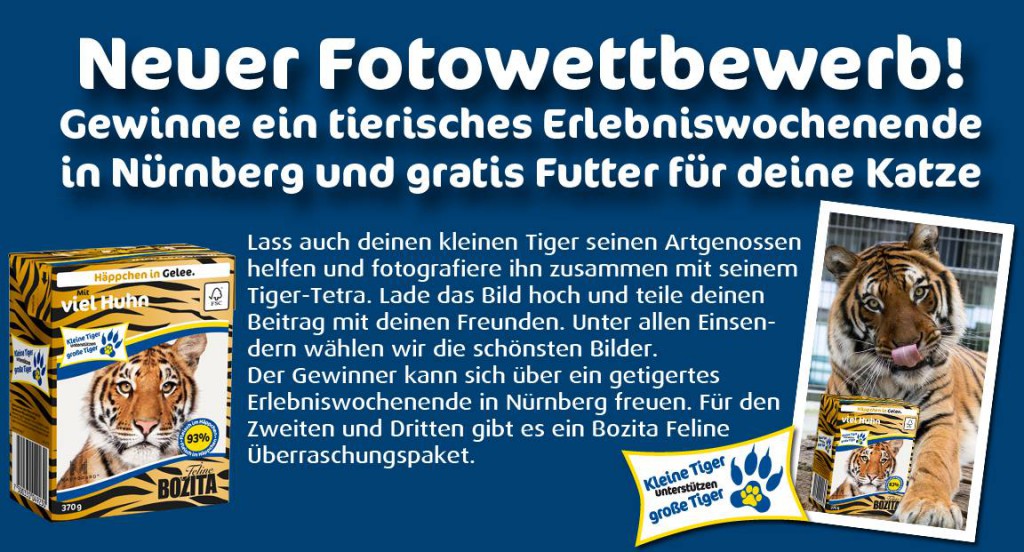 We have the winners!
You can see their pictures here.
We have the winners! See here for the splendid photographs.