We had the possibility to give a new home to many animals in need. We want to say thank you for all the hours in which you lightened our hearts and enriched our lives!
Shiwa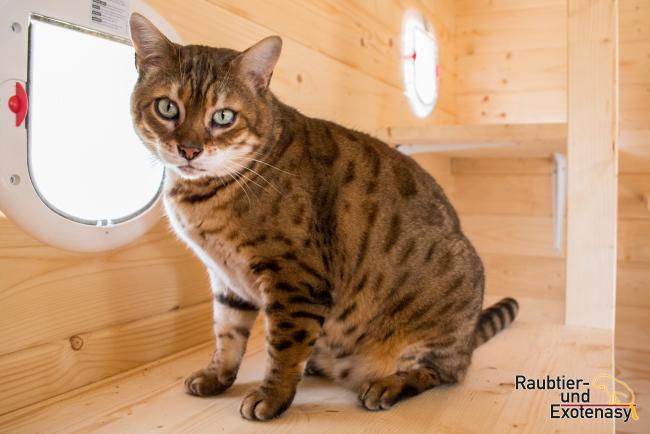 05/10/2003 – 13/10/2017
Came to the Sanctuary on: 14/04/2014
Species: Bengal tom cat F? 
In March we got a phone call if we could take in two Bengalcats F1. Since F1 hybrids need to be given into special care in Germany we decided to take those two cats and their buddy Lumpi (a normal MainCoon) in and renovate Finja's outer enclosure for them. For the inner enclosure we put up a wooden lodge and a fence for the outer enclosure covering an area of about 30 m². Shiwa always enjoyed the attention given to him by humans and cats alike. Due to a severe cancer we had to release him in 2017.
Crash and Eddie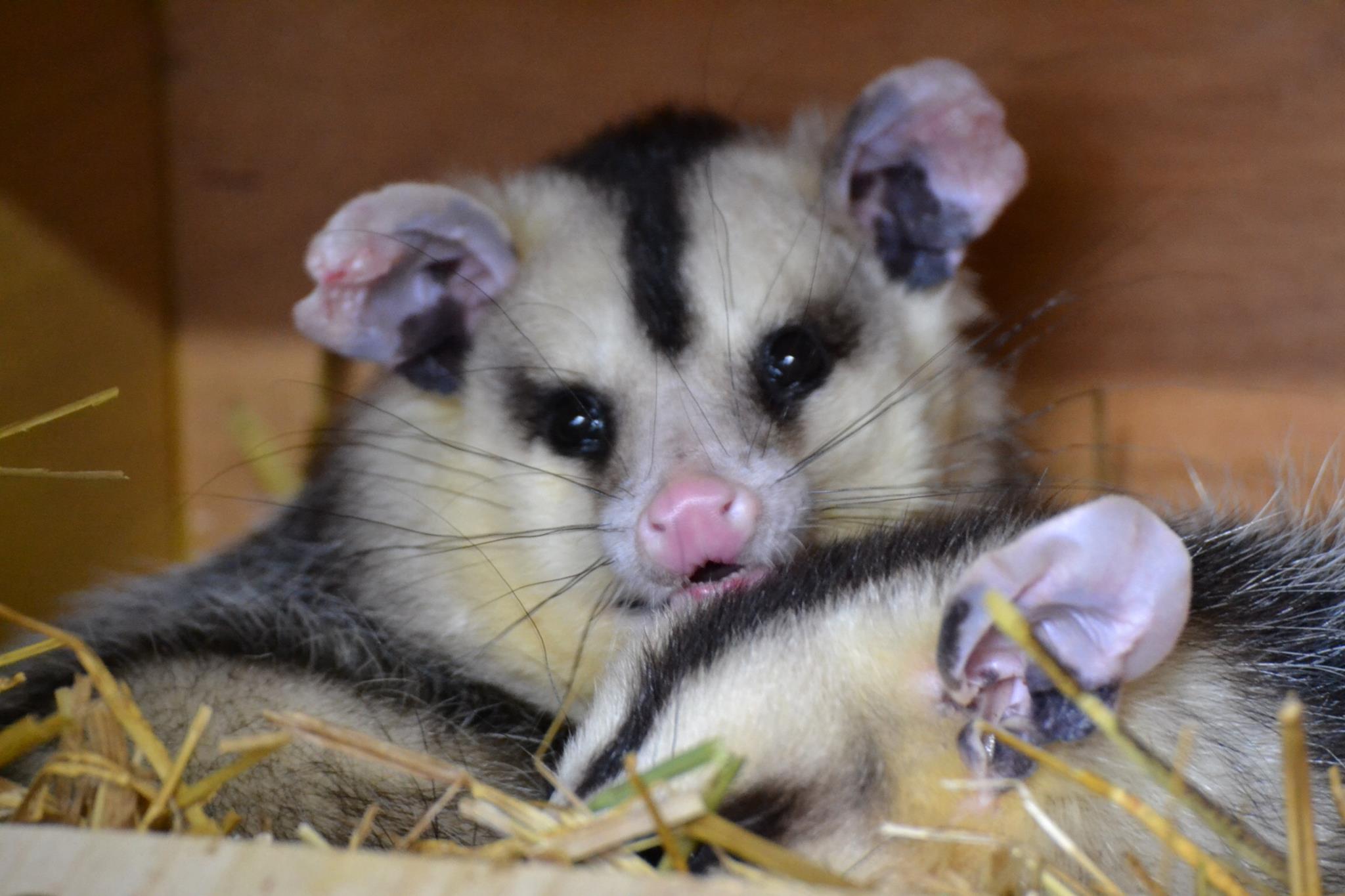 2012 – October 2015 (Eddie), August 2016 (Crash)
Came to the Sanctuary on: 14/02/2014
Species: White-eared opossum
They were supposed to be transported from the Neatherlands to Italy but the truck – which carried more than 1.600 animals – had an accident. Many of the animals died or escaped into the wild. Tiko (Tierschutzkommission = Commission for animals salvation and conservation) took care of the surviving animals and tried to find them good new homes. However Crash and Eddie hadn't found a new home even after 8 months so we decided to take the opossums in. Eddie died of old age. We had to put Crash down since his back legs were paralyzed and he was already very old.
James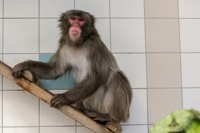 23/04/1996 – 02/03/2016
Came to the Sanctuary on: 18/08/2011
Species: Japan macacee
James and his daughter Nala are from a private animal park. Most of the time they lived together in the enclosure at the front. After James showed serious signs of paralysis we decided to put him down. The report of the pathologist read that he had had a chronic myocardial insufficiency. Leading to a restricted blood flow in his brain which probably cause the paralysis.
Lumpi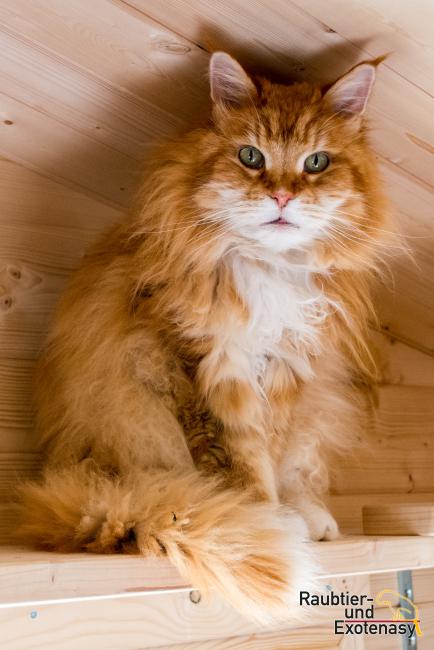 26/09.2001 – 19/01/2016
Came to the Sanctuary on 14/04/2015
Species: Mainecoon-Cat
Lumpi (Ger.: shabby) was a typical house cat and loved to cuddle. Unfortunately his fur was so tauted that we had to shave him. We had to put Lumpi down on 4th January 2016 due to kidney failure. Thank you Lumpi for your warm welcomes and purring character.
Pandora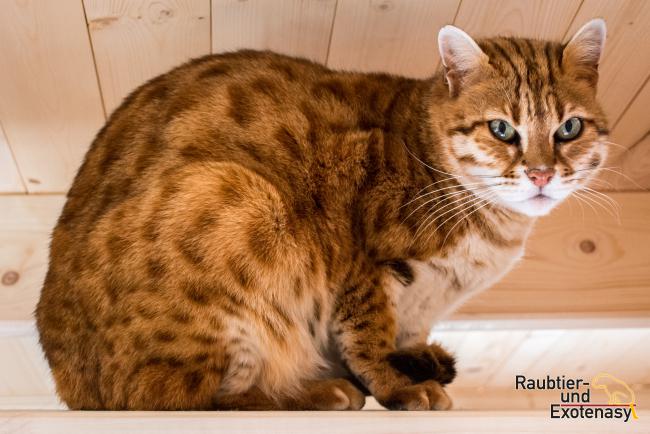 21/07/2000 – 04/01/2016
Came to the Sanctuary on 14/04/2015
Species: Bengalcat
Pandora – our F1 Bengalcat – died a very sudden death. We found her cramped in her encloser and of course drove to the vet immediately. He couldn't do very much for her though. He guessed she had a brain tumor or somthing similiar (intoxication was excluded). She died on the ride back. Pandora was a very shy but also beautiful cat. We hope you enjoyed your last months.
Rhani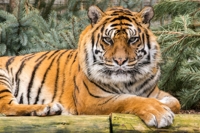 27/07/1993 – 15/07/2015
Came to the Sanctuary on 09/09/1993
Species: Panthera tigris tigris
Rhani was seized by the officials when she had been smuggled to Germany and was about to be sold illegally. Back then she had only been four weeks old. She was first given to the Wilhelma (Stuttgart Zoo) before she arrived at the Sanctuary as the first rescued animal. She was hand raised by our keeper Olaf Neuendorf and was one of the favourites of all the volunteers since she was such a friendly and gentle tigress. She was lucky to be brought up with a tigress her age – Carmen who came from a zoo. A few weeks before her 22nd birthday she stopped eating or only ate very little and slept even more than tigers already do. Typical signs of old age. When we saw that we couldn't do anything to make her feel better and she looked very thin and fragile we heavy heartily decided to let our beloved tiger-granny join her friend Carmen. We miss you all terribly Rhani.
Anton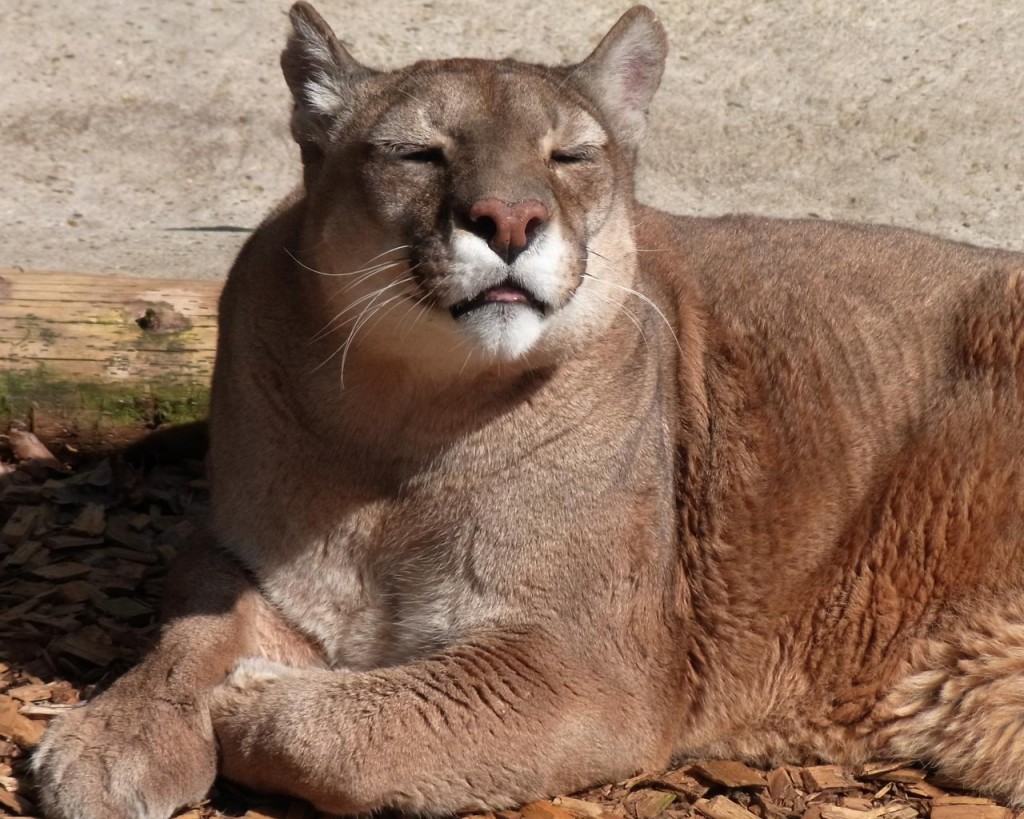 26/05/1997 – 05/12/2013
Came to the Sanctuary on 14/07/1999
Species: Puma concolor
Anton lived 14 years at the sanctuary together with his sister Pünktchen. During his last years he primarily had to cope with teeth problems, arthritis and diabetes. In the last weeks before he had to leave us, his issues aggravated severely and we decided together with our vet to release him from his suffering.
Sinja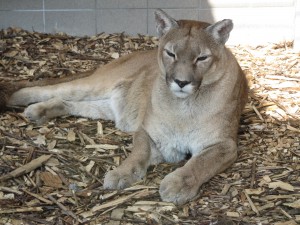 13/09/2009 – 11/11/2011
Species: Puma concolor
Sinja and Candy were like an old couple. They loved to cuddle, to bicker and especially to play football together.
.
.
Shila
– 29/10/2011
Species: Macaca fuscata (Japan macaque)
Shila arrived at SPEA together with her mate James and her daughter Nala. Unfortunately she died of a stroke a few weeks later at the age of 25.
Candy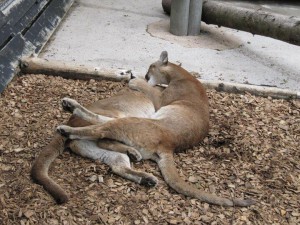 02/12/1992 – 06/12/2010
Species: Puma concolor
Sinja and Candy were like an old couple. They loved to cuddle, to bicker and especially to play football together. Here you can see Candy brushing Sinja affectionately.
.
.
Pamir
15/02/1996 – 08/07/2010
Species: Panthera tigris tigris
Our beautiful and proud tiger Pamir was hand raised by Olaf. We had to put him down at the age of 14 due to cancer on his spine which caused him too much pain to even walk. You will be sorrily missed Pamir.